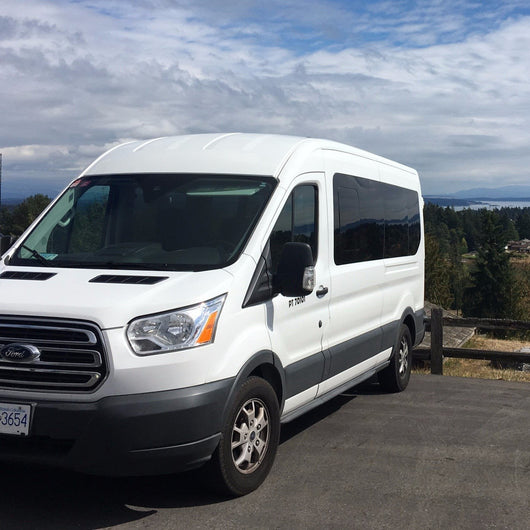 Daily or Hourly Executive Shuttle
Regular price $125.00 Sale
Vancouver Corporate Event Shuttle

Corporate events in or around greater Vancouver. Ensure your group the style of a limo but the comfort of a motorcoach.  Hourly and daily shuttle service available.  Multiple shuttles for larger groups.  Each Ford Transit seats 14 people.   Suggested 12 people with excessive luggage.
Vancouver Special Event Shuttle
Perfect for any special event, wedding or party.  Our goal is to ensure anyone drinking on a special night out is not driving. 
We understand your need for comfort to keep your clients and employees fresh and comfortable.  With more than enough room for your entire group you'll arrive to your destination refreshed.
Office shuttle? No problem
Hourly $125, Daily $600
Minimum hire: 2 hours, Daily hire is 8 hours
Call 778-320-3409